21 Jun

Summer AC Emergency Service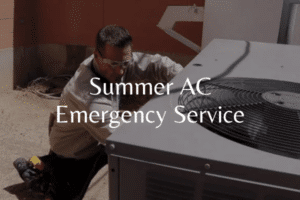 We don't want you to face an AC emergency. So, we're here to make staying cool easy this summer!
Air Excellence is locally owned and operated, with over 20 years of serving the Tucson community. Your comfort is our business. That means we're here to ensure that you're comfortable whether you're at home or at the office, serving your heating and cooling needs with new installations, repairs, maintenance, and even 24/7 AC emergency services.
Our AC emergency services are here to provide you with fast, reliable service for those times when you need help as soon as possible. No one wants to wait through the night or over the weekends for their home to be made comfortable again– that's why we provide this service! 
When you get home from work to find your house hot and unbearable, you need a quick response! Our technicians are on call 24/7 to be ready for your AC emergency. We understand that keeping your home comfortable is a matter of safety and we're here to depend on when your family needs help as soon as possible. AC Emergencies are a serious concern in the Tucson heat. Your pets, kids, and the rest of your family depend on your home to be a safe and comfortable space. However, in the extreme heat, they could be put at risk. 
AC Emergency Hotline
That's why we do our best to get to you as fast as possible! To reach us for an AC emergency after hours, just give us a call and select the emergency option. Then, leave us a message with any details you have about what is happening with your unit. Our technicians will be on our way as soon as possible! We'll help alleviate the situation and restore cooling comfort to your home. 
Want to prevent an AC emergency this summer? Our technicians can come service your AC with any needed cleaning or repairs. That way, your summer is off to a cool start! Schedule a seasonal tune up with us! We're also able to service your units with any needed repairs or install a new, energy-efficient unit.
Give us a call anytime, whether you need help ASAP or if you want to schedule an appointment!
520-318-1687